America's Christian Car Donation Ministry
How It Works
Donating your car to Jalopies 4 Jesus, is as easy as 1, 2, 3….
We also accept trucks, boats, RV's, construction and farm equipment, motorcycles and more.
Jalopies 4 Jesus is a 501 (c) 3 – non profit Christian ministry for car donations in Chicago, Illinois. We are established to expand the kingdom of God, through our associations and alliances with other like minded outreaches and ministries. Simply put, we are here to help people in need.
We strive wholeheartedly in making sure that love remains an active verb, in everything we do. Our goal is to be the good Samaritan in every way that we can. Whether it's the orphan, the widow, the prostitute, the destitute, the hopeless or the lost, let us remember what Paul the apostle said in Phillipians 2:4-5 "Do not merely look out for your own personal interests, but also for the interests of others. Have this attitude in yourself, which was also in Christ Jesus."
Remember, you can donate your car, and change eternity.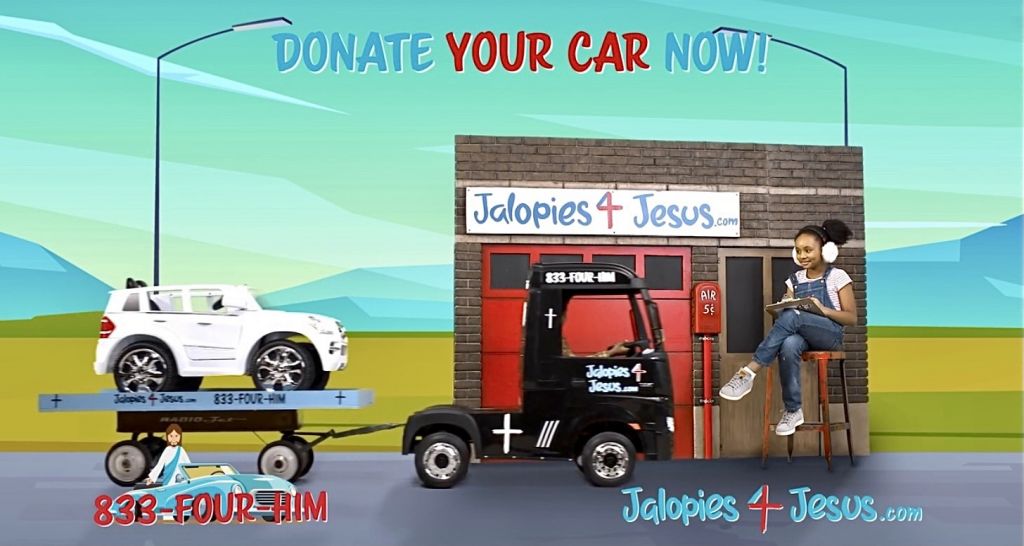 Here are a few of Our Partners
"I am not ashamed of the gospel, for it is the power of God for salvation to everyone who believes to the Jew first, and also the Greek"
– Romans 1:16
"Pray for us for we are sure that we have a good conscience, desiring to conduct ourselves honorably in all things."
– Hebrews 13:18